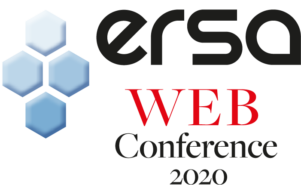 Due to the current world health issue, ERSA organizes this year a Web Conference on the theme of "Spatial Challenges for the New World". This conference is to replace the usual ERSA Congress.
The web conference will be held from 25 to 27 August, 2020 and will gather keynote presentations, a round-table and presentations of papers.
Confirmed Keynote Speakers
#scenarios #future #regionalscience #territorialfutures #lookingbeyond #changingworld #megatrends #globaltrends #regionaltrends #Europe #sustainability #pandemic #socialdistances #de-globalisation #re-territorialisation #multipleimpactsofcrises #sustainabiliytransitions #climatechange #Covid19
Learn more about the keynote speakers on the Conference website.
Stay tuned for upcoming info by following us on twitter @ERSA_org using #ERSA2020, on Facebook @NewsERSA or on Instagram @ersa_org
Stay updated on ERSA upcoming activities, subscribe to ERSA E-newsletter